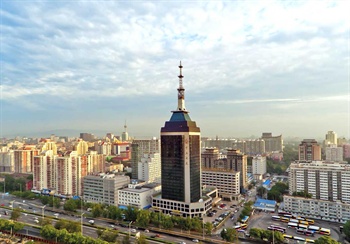 The CCECC Plaza (Beijing Zhongtu Dasha) is located close to Beijing's West Railway Station and is a brief stroll from the subway system, which can transport guests easily around the many attractions available in Beijing.
Rooms at this Beijing hotel are equipped with broadband Internet access, satellite TV, voice mail, flat screen TVs and bathtubs.
Diners may enjoy eating at one of three Chinese restaurants on the premises.
There are 12 well-equipped meeting rooms, and a business center which offers faxing, typing and copying services.